Most women admire motherhood. The process of becoming a mother is a complex one. So that, the woman who is going to deliver the baby as well as the entire family prepare themselves for welcoming the new one. The mother should be given utmost care during this period. Pre-conceptual counselling is a part of this. The woman who is preparing for getting pregnant meets the health-care professional, which process is generally termed as pre-conception counselling or pre-conceptual counselling. The counselling includes a risk management session also. It helps in taking preventive care to the complications of pregnancy. Complications of pregnancy and other risk factors can be well managed by the pre-conceptual counselling.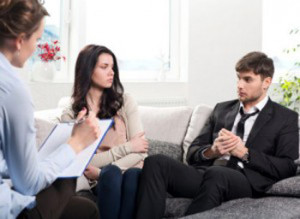 This counselling is meant to make the woman's body healthier enough to have a successful conception and delivery. The processes involved in pre conceptual counselling include:
Questionnaire
Blood work and
Urinalysis
The questionnaire will seek all the basic details for assessment. It helps the doctor to be more familiar with the patient. Blood works are ordered to assess if the woman has anaemia or any other issues related to blood. Certain infections can also by analysed through blood work. It will be better for the patient, if found and treated at the earliest. Urinalysis is done to check if she is facing any issues like:
Kidney infection or disease
Urinary tract infection
Gestational diabetes etc.
Diagnosing the pre-existing conditions and diseases will help to prevent it from getting severe and making pregnancy and delivery complex. It can reduce pre and post risks of pregnancy. It will also help the woman to stay healthy and give birth to a healthy child.
Infertility Treatments from our Doctors and Hospital
Pregnancy Counselling MaduraiPregnancy Counselling ErodePregnancy Counselling ChennaiPregnancy Counselling CochinPregnancy Counselling BangalorePregnancy Counselling DelhiPregnancy Counselling Pondicherry