What is Herniated Disc?
A disc that ruptures is called a herniated disc. It referes to the problem with the discs and the vertebrae. The condition can cause pain and irritate the nearby nerves. It may even cause weakness in the arm or leg and numbness. It may even be asymptomatic.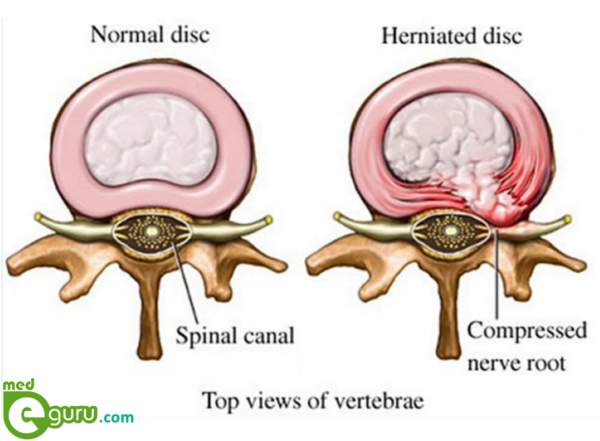 What causes herniated disc?
Usually, herniated disc is considered to be a result of age-related wear and tear. It occurs when the spinal disks lose water content. Less water content makes the disk more flexible and prone to tear and rupture. However, the exact cause of this condition is not determined yet. A traumatic event or a blow to the back can also cause a herniated disk.
What are the symptoms of herniated disc?
As said earlier, herniated disc can be asymptomatic. Only a few experience pain. Usually, the condition affects the lower back and the neck. Some of the common signs and Symptoms of  Herniated Disc include:
Weakness

Numbness or tingling

Leg pain or arm pain
How is herniated disc diagnosed?
The doctor will have a physical examination during the visit. He/she may suggest for imaging tests such as:
MRI

Myelogram

CT and

X-rays
Nerve tests such as electromyograms will also be prescribed to locate the nerve damage, if has any.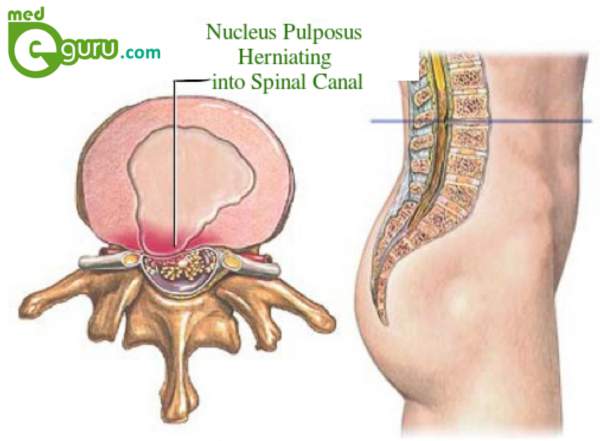 What are the treatments for herniated disc?
Common treatment options include:
Medications

Muscle relaxers

Cortisone injections

Therapies

Surgery
Spine treatments from our Doctors and Hospitals

Herniated Disc Treatments in DelhiHerniated Disc Treatment in ChennaiHerniated Disc Treatment in PuneHerniated Disc Treatment in MumbaiHerniated Disc Treatment in BangaloreHerniated Disc Treatment in KolkataHerniated Disc Treatment in HyderabadHerniated Disc Treatment in KochiHerniated Disc Treatment in AhmedabadHerniated Disc Treatment in Surat