The region from the lower eyelids to the nasolabial folds (lines from the nose to the corner of the mouth), is referred to as the midface. In individuals, a major sign of youth and beauty is the midface/cheek projection and round facial contours. With aging, the facial fullness of a person is affected by the gravity and fat deflation. A more tired and older looking face comes as a result of flattening of this area.
The mid-face lift involves moving soft tissues back to the original position to restore the natural curve and fullness in the cheeks. In this procedure, the soft midface tissue is elevated from the bone, re-positioned towards the eyes, and remains to be artificially fixed until it re-adheres naturally to the bone. This helps to establish a more youthful midface contour along with restoring the cheek volume. As a result, a natural and revitalized appearance is achieved.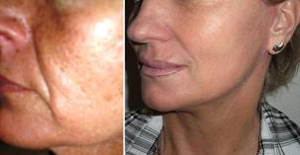 There exist two different categories of mid facelift techniques. The traditional technique involves an incision made hidden in the lower lash line for accessing the cheeks and the lower eyelids. The patients who desire to get the tissues rise upward, rather than diagonally or horizontally, are the best candidates for this traditional technique. More dynamic results are offered by the second technique. This technique makes use of two endoscopic incisions placed in the temples, which are hidden behind the hairline. As a result, it becomes easy for the surgeon to lift facial muscles and skin vertically as well as diagonally, through a pair of access points. Deep through the incisions, a small endoscope and other instruments are introduced for lifting the delicate midface tissues from the cheekbones. After lifting is over, these tissues are re-positioned towards the eye and the ear region. Those areas which are hard to observe are considered for creating small incisions. Mid facelift surgery is independent of the type of technique employed. The surgery aims to correct the upper cheek hollowness, under-eye bags, and prominent nasal folds. People who are at an age of 40 or above are the usual candidates for mid lift surgery. However, the procedure can be performed on younger patients for inherited traits. In some cases, a tear trough or cheek implant is simultaneously placed. At times, the mid face lift can be done in conjunction with blepharoplasty, browlift, facial implants, facelift, chemical peels, fat transfer, and botox. This procedure is considered to be safe with only few complications. Till now, no permanent instances of frontal nerve have been observed. The basic functions of the eyes may be affected by midface lift and eyelid surgery. Based on the geographic location, surgeon's skill, and other such factors, the treatment cost may vary. The surgeon's fees, facility fee, anesthesiologist fee, hospital fee, and possible more is included in the treatment cost.

Cosmetic Surgery solutions from our Doctors and Hospitals
Cosmetic Surgery for men in DelhiCosmetic Surgery for men in ChennaiCosmetic Surgery for men in PuneCosmetic Surgery for men in MumbaiCosmetic Surgery for men in BangaloreCosmetic Surgery for men in KolkataCosmetic Surgery for men in HyderabadCosmetic Surgery for men in AhmedabadCosmetic Surgery for men in SuratCosmetic Surgery for men in KochiCosmetic Surgery for men in Salem